Midland Community Health Hub
The Midland Community Health Hub (the Hub) will combine services across CAHS for children, young people and their families on one new site in Midland.
This project will see a new multi-service facility open, providing:
As well as other services and service providers, which are still being finalised.
We hope that bringing these services together will make it easier for families to access them.
All existing facilities will continue to operate until the opening of the Hub. At this time, some services in the Midland region will relocate to the Hub, while other sites will stay open so families who live a little further away from central Midland still have community health services close by.
To subscribe to our email newsletter and receive updates about the Midland Community Health Hub, please email us.
Community Consultations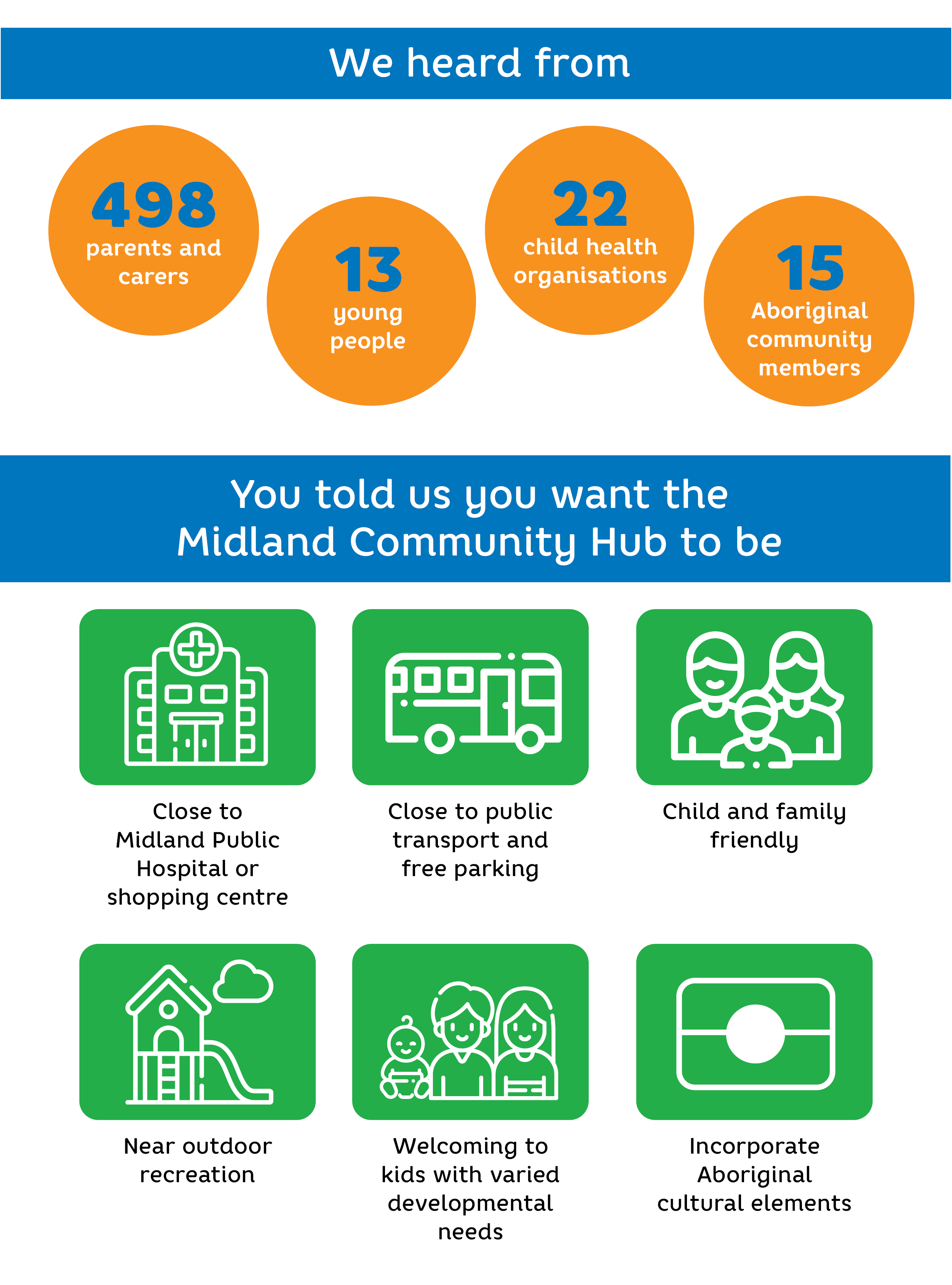 Literature Review
Download the Midland Community Hub Service Integration Literature Review (PDF 1MB).
Read our e-newsletter
Read the Midland Community Health Hub e-newsletter for the latest updates on the project.