Koondoola Child Development Service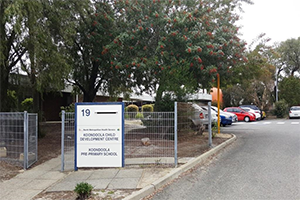 Koondoola Child Development Service
Location
Address
19 Meldrum Way, Koondoola WA 6064
Phone
Your appointment
When you arrive
Please go to reception.
How to change your appointment
Your appointment is important. If you need to change it, contact us as soon as possible on 9342 3911.
How to book an interpreter
If you need an interpreter, please let us know before your appointment.
Getting here
Parking
Free parking in the centre car park and on the street.
Public Transport
Bus numbers 365 and 377 service this area. The closest Stop Number is 22943, 280 metres from the Centre.
For more information, visit www.transperth.wa.gov.au/journey-planner or phone 13 62 13.