Join the flu fight! Get your child's flu vaccination today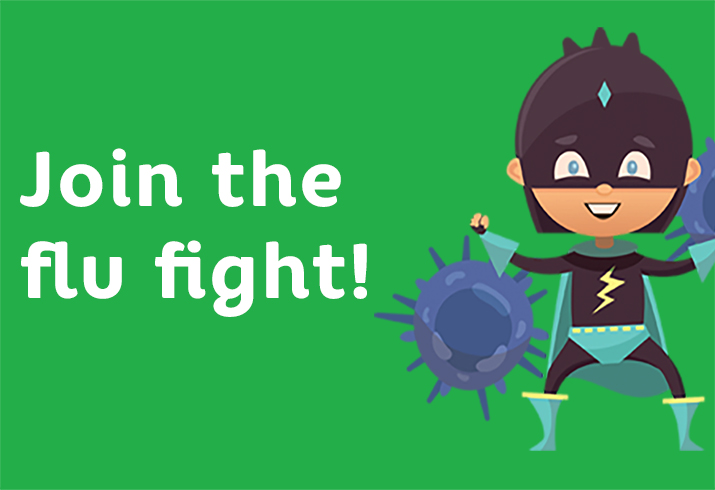 The influenza vaccination program is here and with the risks around Coronavirus (COVID-19), now is the time to get your child vaccinated.
What is influenza (the flu)?
The flu is an illness that typically affects the nose, throat and lungs, and can spread easily. One in three children who catch the flu are hospitalised and most flu-related hospital admissions and deaths occur in previously healthy children.

The best way to prevent the flu is to get the influenza vaccine. The vaccine will give your child immunity for up to 6-12 months.

Getting the flu vaccine for free
The flu vaccine is free for:

Children aged 6 months to year 6 of primary school
Aboriginal and Torres Strait Islander people
and children who have medical conditions including:

asthma
chronic lung, liver, kidney, heart and neurological conditions
impaired immunity
cancer
diabetes
metabolic blood disorders
Trisomy 21
children on long-term aspirin therapy under the age of 10.
Where can my child receive the flu vaccine?
You can get your child immunised for the flu at your:

For more information, read our Health Fact about the flu vaccine here.