Swanbourne site secured for WA's first Children's Hospice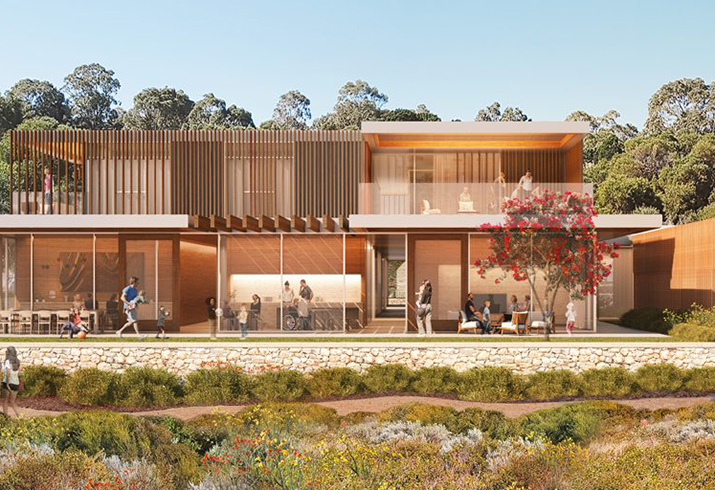 Western Australia's first children's hospice is one step closer with Swanbourne being confirmed as the location, following the transfer of land by the McGowan Government to CAHS.

The new children's hospice will be built on Crown Land at the former site of the Swanbourne Bowling Club in Odern Crescent, Swanbourne.

The hospice will be made possible through a partnership between the McGowan Government, Child and Adolescent Health Service and the Perth Children's Hospital Foundation.

Premier Mark McGowan, Health Minister Roger Cook and representatives from the partnership visited the new Swanbourne site to reveal the latest concept design images for the hospice.

Today, the Premier announced a $4 million Lotterywest grant to the Perth Children's Hospital Foundation towards the construction of what will be Western Australia's first children's hospice.

Construction of the hospice is anticipated to begin in late 2022 and it is planned to open in 2024. It will include seven beds and three family accommodation suites for families, ensuring the service will be able to provide for regional families as well as those based in Perth.

The Foundation will provide funding for the construction, fit out and ongoing non-operational costs of the hospice while CAHS will be responsible for governance, management and ongoing operational clinical and support services funding.

The design of the hospice will incorporate shared family and play rooms, a hydrotherapy pool and therapy rooms, and a community garden adjacent to the facility.

The hospice will provide outreach support and bereavement care to children and families in WA.

The hospice is estimated to cost $25 million to build with the $4 million Lotterywest grant secured to help with the cost.

The McGowan Government has committed $3.2 million for project planning and an increase to the current service capacity of the WA Paediatric Palliative Care Service.

The hospice will be the central hub from which statewide paediatric palliative care services are coordinated to support holistic care for children and their families across WA.

There are 2,000 children (and their families) living in Western Australia with a life-limiting illness.