COVID-19 and research processes
*Please note that this information may be updated depending on the latest information and advice from the health service and/or Government.
COVID-19: Guidance on clinical trials for institutions, HRECs, researchers and sponsors
Information is now available on NHMRC's website and published in the Downloads section. It is also available on the Department of Health Website.
It provides general information and advice to institutions conducting or overseeing research, Human Research Ethics Committees (HRECs), researchers and sponsors in the context of the COVID-19 pandemic. It is directed towards those involved in clinical trial research and other relevant clinical research, but also may be of use to institutions, HRECs and researchers in other fields.
The advice represents current thinking and best practice at the government level and will be reviewed and updated regularly to reflect changes in government policy, public health advice and the needs of those conducting and participating in clinical research in Australia.
This advice is supported by CAHS.
Impact of COVID-19 on research
In accordance with
COVID-19: Guidance on clinical trials for institutions, HRECs, researchers and sponsors
,COVID-19 represents an unprecedented challenge to the health and research sectors. Our response to this challenge should be in line with several key principles and considerations.
These are:
• The safety and well-being of patients, research participants and their families, and health care professionals, researchers and other staff involved in patient care and research are
paramount.
• It is critical that public health systems remain able to respond to the needs of the community, both those impacted by COVID-19 and in terms of regular workloads.
• The conduct of research related to COVID-19 is a significant priority; however, the initiation and continuation of other ongoing and proposed research may also be critical
for the well-being of patients, participants, communities and the research sector.
• Compliance with or adherence to regulations, guidelines, codes, policies and other standards remains necessary. However, interpretation of research responsibilities in the
context of a crisis such as COVID-19 should be informed by flexibility, consultation and good sense so as to retain the focus on the safety and well-being of those most at risk in
our institutions and communities.
COVID-19 and research processes at CAHS
This web page has been set up with information specific to CAHS researchers and our research partners. All research activity should adhere to existing policies and guidelines set by the health service and State and Federal Governments for research, remote working arrangements and other COVID-19 response and management.
Refer to the The WA Health Covid-19 Framework for System Alert and Response(SAR).
For more specific information on COVID-19 research processes at CAHS, please refer to this document.
In the first instance, please refer to the CPI/PI for specific advice related to the individual project. The CAHS Department of Research can provide additional support or advice if clarification or extra detail is required.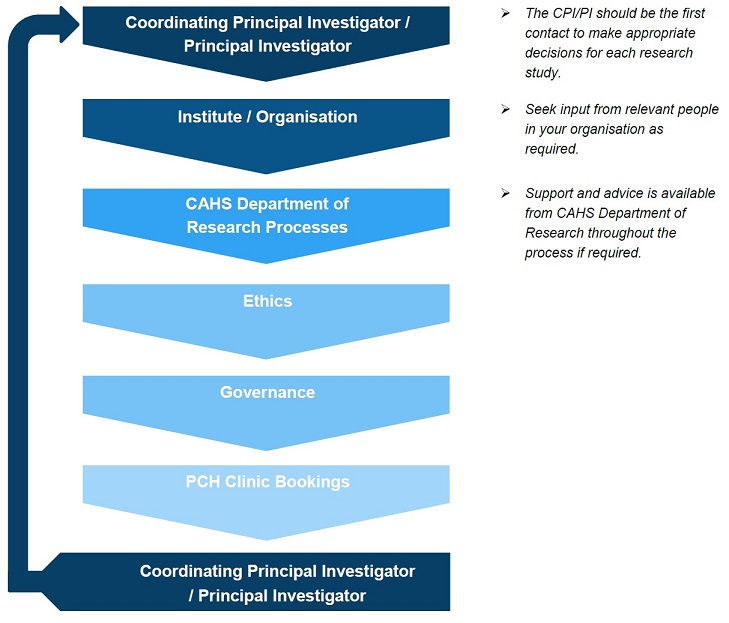 What does this mean for your research project?
Find out more under the various options below. New content will be added regularly.