Early Moves
Project overview
The Early Moves Project aims to understand the link between very young babies' movement patterns, called 'general movements' and later development.
These general movements are over 90% accurate in detecting motor problems in babies such as cerebral palsy, but we now believe they may also predict other developmental disorders including cognitive impairment and autism spectrum disorder.
Understanding this link will help us to better understand how to recognise developmental difficulties early so that in the future we can develop and provide support and intervention during the critical period of brain development in the first year of life, when babies' brains are most able to benefit.
Early Moves will follow 3,000 West Australian infants born between 2019 and 2024 and track their development in the first 2 years of life. The project is recruiting from two study sites: St John of God Midland Public and Private Hospitals and Joondalup Health Campus, as a subproject of the ORIGINS Project.
Project aims
To determine the diagnostic value of general movements for cognitive delay and autism spectrum disorder at 2 years old
To develop automated assessment for general movement using machine learning
To develop screening algorithms for identification of children at risk of cognitive impairment using the general movement assessment and routinely collected data
Conduct a cost evaluation for general movement implementation
To assess relationship between cognitive status at age 2 years, and health care utilisation, medical costs and caregiver burden.
Timeline
November 2019: Recruitment commences through the ORIGINS project at Joondalup Health Campus
December 2019: General Movement assessments commence
August 2021: Recruitment commences at St John of God Midland Public and Private Hospital
November 2021: Two-year-old developmental assessments commence
December 2023: Recruitment completed at both sites
March 2024: General Movement assessments are completed
December 2025: Two-year-old developmental assessments completed
Project researchers
Early Moves is co-led by Prof Jane Valentine Kids Rehab WA at Perth Children's Hospital and Prof Catherine Elliott at Curtin University's School of Allied Health. The project is a collaborative effort between Perth Children's Hospital, Curtin University, and researchers at leading local and national institutions. Our project partners are all listed below.
PCH researchers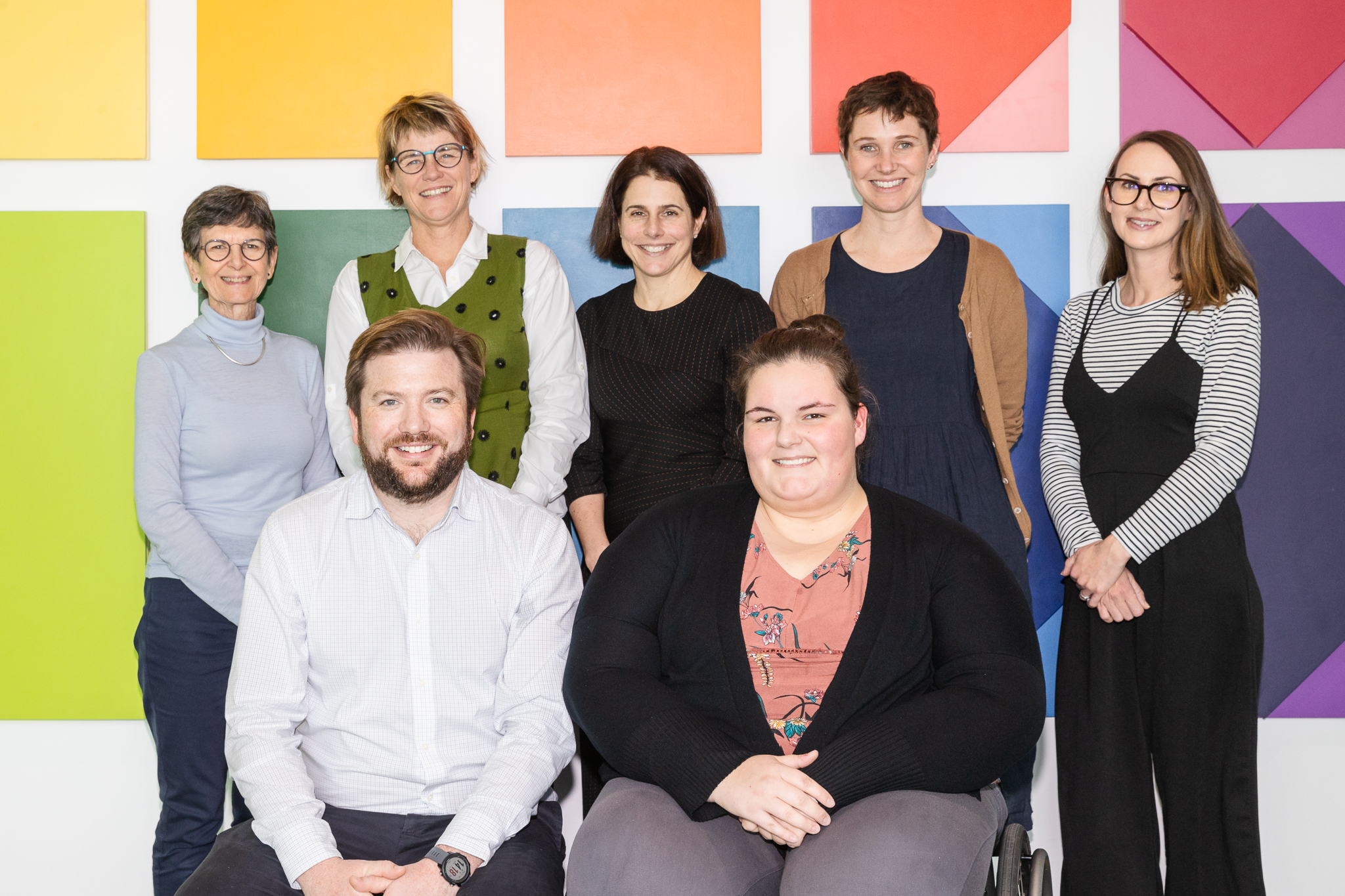 Professor Jane Valentine (MBBS, FRACP, PhD) – Co-lead investigator
Professor Catherine Elliott (PhD) – Co-lead investigator
Associate Professor Alison Salt (MBBS, FRACP) – Investigator
Caroline Alexander (PhD) – Research Fellow
Sarah Hall (PhD) – Research Fellow
Ashleigh Thornton (PhD) – Research Fellow
Administration and Operations team
Jodi Gallon – Participant Engagement Officer
Montana Pearce – Participant Engagement Officer
Kirstin Pascoe – Early Moves Project Officer
Brooke Sanderson – Operations Manager
Sue-Anne Davidson – Kids Rehab WA Manager
Tiffany Grisbrook – Kids Rehab WA Research Manager
Early Moves is grateful for valuable contributions from the Early Moves Clinical Working Party, the clinical teams at Joondalup Health Campus and St John of God Midland Public and Private Hospitals, the ORIGINS consumer reference group and the Kids Rehab WA consumer group.
Partners
Research partners
Telethon Kids Institute
Joondalup Health Campus
St John of God Midland Public and Private Hospitals
University of Melbourne
The University of Queensland
University of Sydney
University of Western Australia
Griffith University
Deakin University
Mater Research
University of New South Wales
Murdoch Children's Research Institute
Australasian Cerebral Palsy Clinical Trials Network
Funding partners
National Health and Medical Research Council
Curtin University
Perth Children's Hospital Foundation
Mineral Resources Limited
West Australian Child Research Fund
Cerebral Palsy Alliance