Our patient experience champions: Meet Tahlia Harris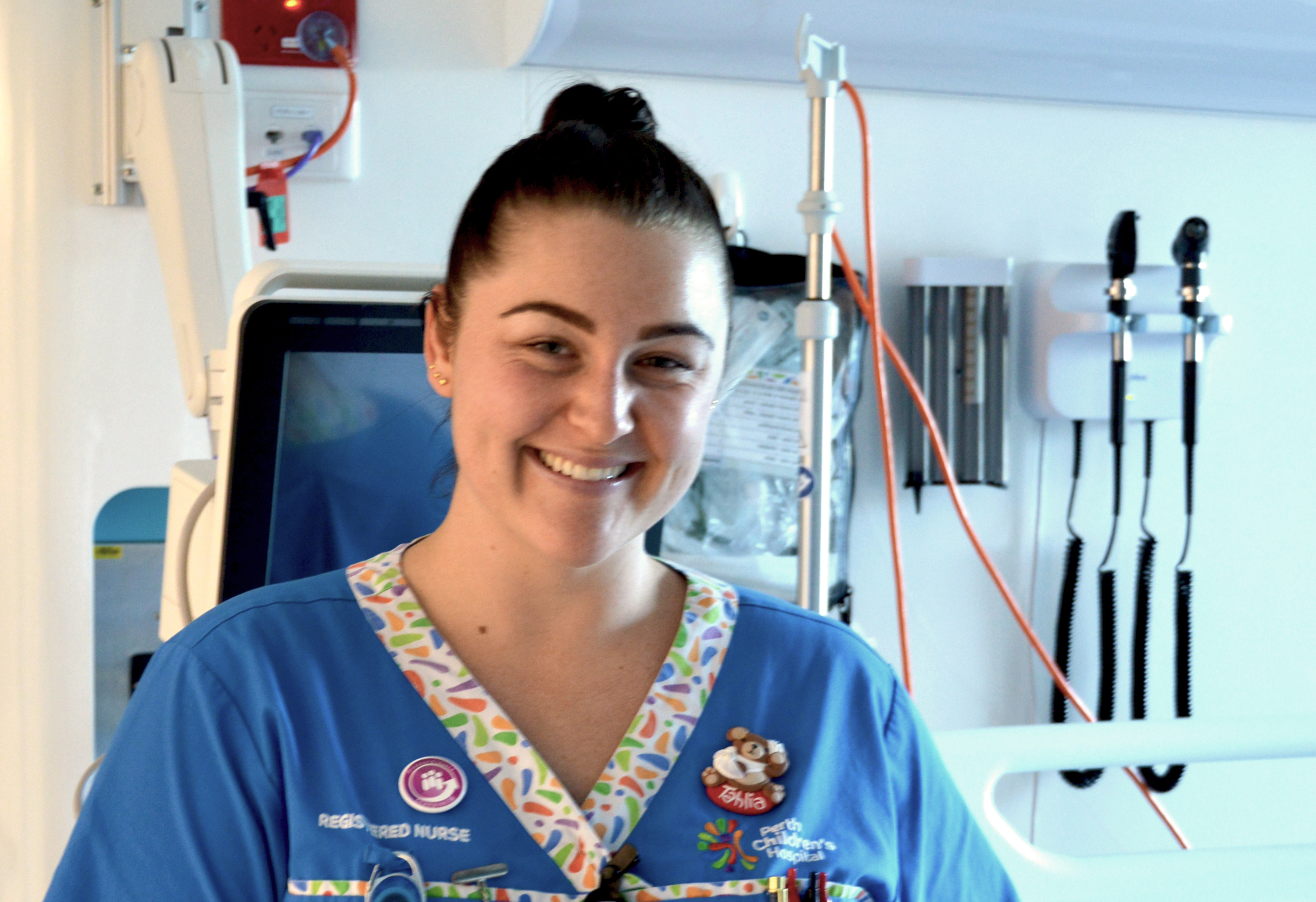 Patient Experience Week is an opportunity to celebrate healthcare staff who have an impact on the patient experience, every day.




This year, we are taking a minute to acknowledge those who are going above and beyond in our vision of

healthy kids, healthy communities

!
Meet Tahlia Harris
Registered Nurse, Perth Children's Hospital
"Tahlia has intermittently cared for our son over the past five months and we are incredibly impressed with her dedication to making his treatment as stress free and efficient as possible. All nurses on Ward 1A are amazing, Tahlia goes above and beyond on all occasions. She is aware of our son's stresses and reactions to various treatments and actively manages to mitigate and minimise distress for him. She always has our interest as parents at heart, asking what she can be doing differently or better for our son. We know when we have Tahlia rostered on, our time will be less stressful for the whole family. This is all on top of her general bubbly and positive approach to her work makes her in our eyes, an outstanding nurse. We hope that she receives the appropriate recognition and praise from her management for going above and beyond for the care of her patients at all times. We certainly are incredibly grateful she is on Ward 1A and caring for our son."
- Compliment from family
How long have you worked for CAHS?
I completed my training as a student nurse at Princess Margaret Hospital and have been a registered nurse since 2016.
What do you love most about your job?
I love working in paediatrics as children are one of the most vulnerable groups in our community and the group that we can make the biggest difference. That really is the most rewarding aspect of nursing - making a difference in families lives.
I have now worked in oncology for two years and have always gone about my duties with the perspective of 'what if they were my family member'. I am so lucky that I am able to build long term relationships with the kids and their families throughout their experience. I end up being part of the family!
What is one thing you do that to ensure our children and families receive the best experience?
My goal is to make at least one kid smile everyday.
My close relationships with the kids and their families means that I have insight of what works best for each patient. Sometimes it is about taking the extra time and using distraction tactics if I know they are worried, nervous or have sensitivities.
I believe developing trust with the whole family is important in ensuring the very best patient experience.
What's next for you?
I hope to continue working at CAHS and grow professionally as an emerging nursing leader.