New Community Health Aboriginal Health Centre opens in Joondalup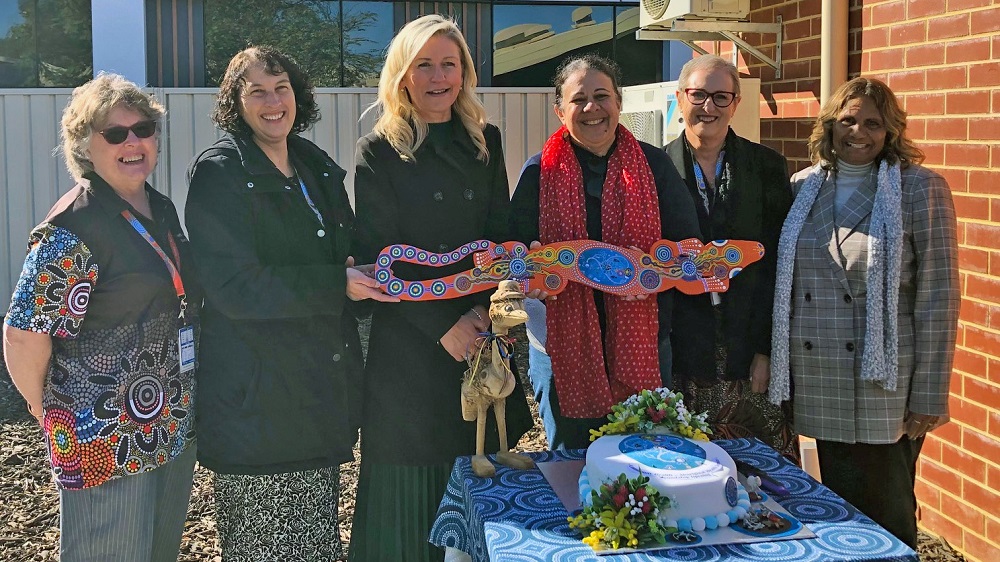 Isabel Redfern - Coordinator of Nursing, Community Health, Sue Kiely - Executive Director, Community Health, Valerie Jovanovic - Chief Executive, Child and Adolescent Health Service (CAHS), Mel Robinson - Director Aboriginal Health, CAHS, Terri Barrett - Community Health Nurse Director and Josie Ford - Manager, Community Health Aboriginal Health Team
The Child and Adolescent Health Service Aboriginal Health team provides culturally sensitive care and quality evidence-based health advice to Aboriginal children and their families across the metropolitan area.
Families in the Joondalup area will now be able to access a culturally safe multidisciplinary primary health service, designed specifically to address the needs of Aboriginal children aged zero to 5 years who require support, assessment and early intervention health services.
Services provided include doctor's appointments, immunizations, allied health, ear health assessments, connection to playgroups, general health information and support.
Families can choose from home visits, phone consults or in-person appointments.
Centre location
The new Community Health Aboriginal Health Centre is located at:
22 Regents Park Road, Joondalup
Opening hours
The Joondalup Aboriginal Health Centre will be open 8:30am to 4:30pm Monday to Friday.
Contact the centre
To find out more, or make an appointment, contact 9400 9538.