Spotlight on research: Meredith Borland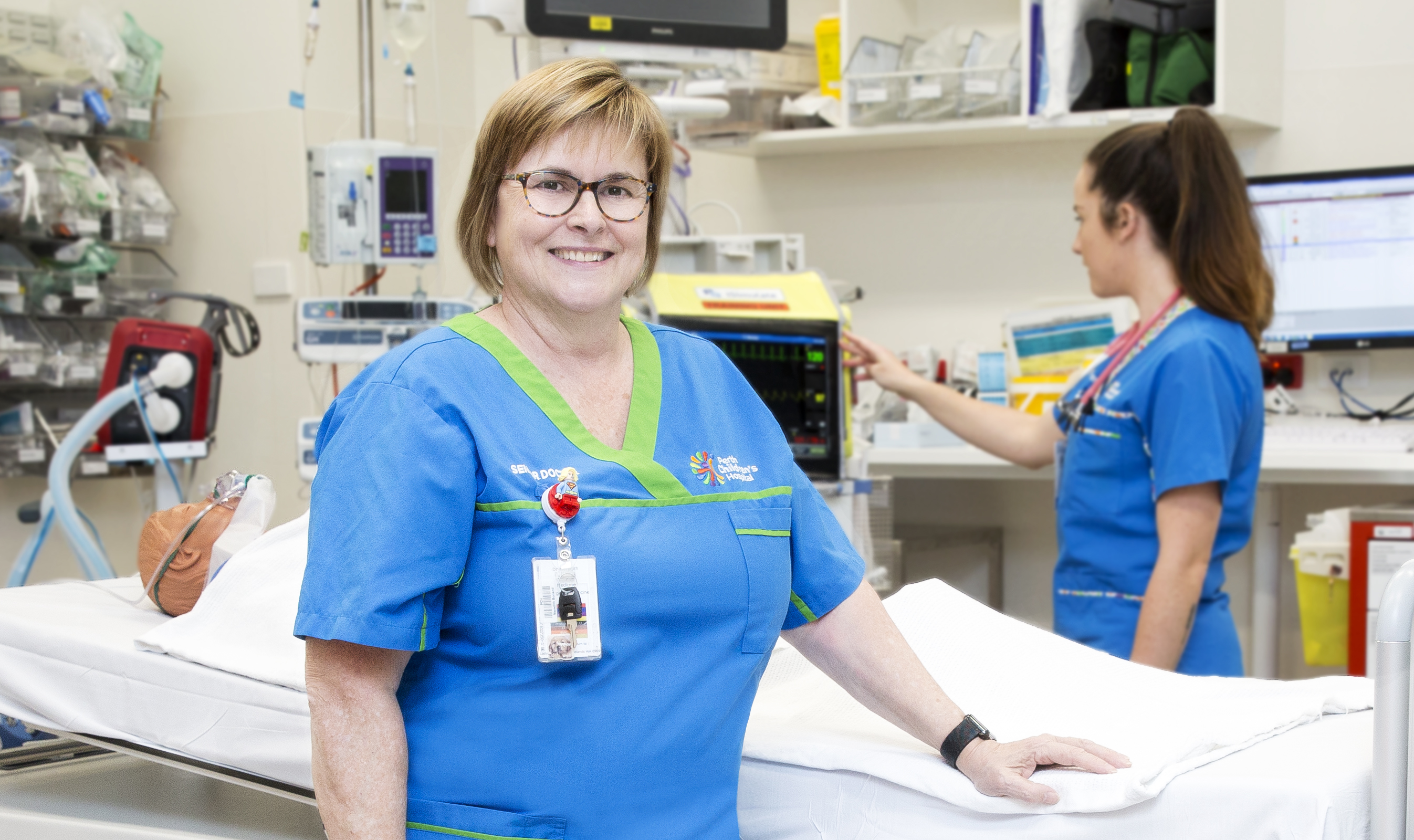 Welcome to the first in our series highlighting some of our leading lights of research across CAHS.
Emergency Physician and Director of Emergency Research Professor Meredith Borland has worked at Perth Children's Hospital (PCH) and the former Princess Margaret Hospital for 20 years including 7 years as Director of the Emergency Department (ED). During this time, she has played a key role in developing the department's 'amazing' research reputation both nationally and internationally. For instance, PCH is the leading Australasian site recruiting patients to an international observational pneumonia study.
As Director of Emergency Research since 2004, she continues to be a driving force in research both locally and establishing a strong network of paediatric ED research across Australia and New Zealand. This is reflected in her role as chair of the Paediatric Research in Emergency Departments International Collaborative (PREDICT) network, the largest paediatric emergency medicine network in the southern hemisphere.
What research achievement are you proudest of?
My work into the use of intranasal fentanyl for children who come to emergency departments (ED) with severe pain. I commenced work on this project nearly two decades ago as the Telethon Research Fellow, which led to the publication of multiple papers and resulted in this medication becoming a standard treatment in EDs around the world.
Why are you passionate about research?
I'm passionate about research because it challenges and drives our staff to consider how they can adapt their treatment to achieve the best possible outcomes with every patient.
The importance of research was ingrained in us from the day I started at Princess Margaret Hospital. Now all our consultants have a research interest or a project they're leading. We also now have four research nurses in ED who assist us with running our research projects. We have several collaborative projects running with other departments in the hospital along with several multi-centre studies within the global and national paediatric ED research networks. These multi-centre studies are vital as the conditions we study are either incredibly common and need large numbers to undertake meaningful research or the presentations are critical but rare, again making it difficult to recruit enough patients in one department. I'm also excited that our research network now extends beyond paediatric hospitals to include mixed emergency departments (at hospitals where adults and children are seen) so our research is relevant to all EDs.
We've also developed the ED research consumer group which strengthens our approach to research in the department at all levels ensuing we are doing research that is acceptable and meaningful for the families coming to ED.
Knowledge translation, where we implement research into clinical practice in a rapid manner and the development of bi-national management guidelines has become a major focus of our work.
What advice would you give to your younger self?
Do a higher degree earlier on because it gives you greater access to grant funding and support to facilitate more studies.