Piecing the paediatric food allergy puzzle together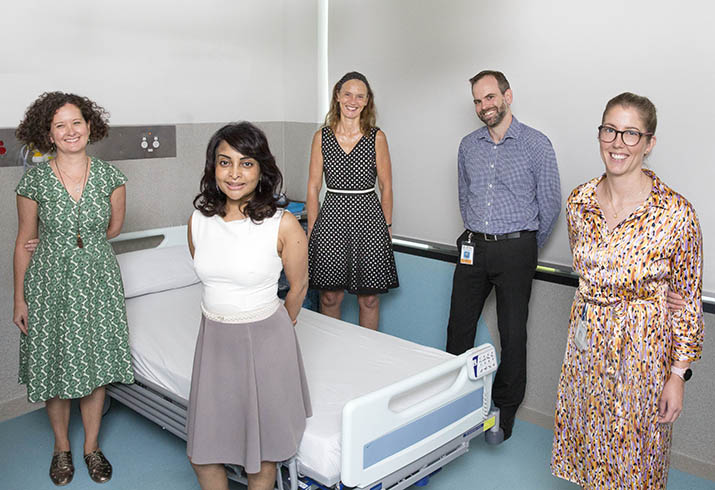 Clinical Immunologist at PCH Dr Michael O'Sullivan said the project will collect data to better understand, target and manage food allergies while also expanding an innovative service to support the children and families impacted.
"There are a lot of gaps in our knowledge about food allergy in children because the data is not reported in the same way as other diseases," Dr O'Sullivan said.
"While growing allergy rates have led to longer wait times for appointments with allergy specialists at PCH, we also know a lot of these children could be seen and treated sooner by their GP with the support of the PCH allergy service," Dr O'Sullivan said.
The new study funded by a Telethon grant will also expand the successful 'SmartStartAllergy' pilot project run in partnership with regional and metropolitan general practitioners (GPs) to improve the early management of allergies in the community.
SmartStartAllergy is a world-first project that successfully promoted the introduction of peanuts by 12 months of age and monitored parent-reported allergic reactions using automated SMS and smartphone-based technology.
This project was funded by the Perth Children's Hospital Foundation (PCHF) and developed in partnership with SmartVax and the National Allergy Strategy.
Over 95 per cent of children who participated in this pilot project were eating peanuts before 12 months of age, in accordance with current Australasian Society of Clinical Immunology and Allergy (ASCIA) Guidelines for Infant Feeding and Allergy Prevention.
Image | (l-r) Ingrid Roche, Dr Meera Thalayasingam, Dr Kristina Rueter, Dr Michael O'Sullivan, Jessica Metcalfe