Meet our speech pathologists: Cara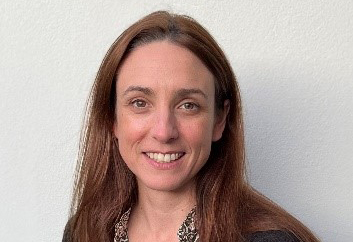 Meet Cara Crage, Senior Speech Pathologist, Complex Attention and Hyperactivity Disorders Service at CAMHS.
Tell us about yourself and the work that you do
I am a Senior Speech Pathologist with a passion for working with children and young adults with complex communication profiles. My interest in neurodiversity and mental health led me to the CAMHS Complex Attention and Hyperactivity Disorders Service, where I work within a specialised multidisciplinary assessment team.
Our team works with children and young people who have not responded to typical ADHD interventions and are continuing to experience persistent problems with symptoms or functioning. I work collaboratively with children and their families to identify co-morbid speech, language and literacy issues that may occur with ADHD. By better understanding a child's abilities and challenges, my team can provide families and referrers with recommendations for future management.
Why did you choose to be a speech pathologist?
I entered the Speech Pathology profession with the desire of wanting to help people to improve their communication. As I progressed through my career, I have seen the profound impact that communication difficulties can have on a person's everyday life. While I feel there is something special about being able to help others to communicate, I also find great satisfaction in knowing that what I do facilitates personal and emotional development and helps people to connect socially.
What does a typical workday look like?
My typical workday may involve meeting with young people and their carers, conducting speech pathology assessments as well as analysis and interpretation of assessment results. I also spend my time writing reports, at multidisciplinary case meetings and attending family and school feedback sessions.
What inspires you?
I'm inspired by the resilience and determination of the young people that I work with and the difference that speech pathology has made to their lives. I've also been fortunate enough to work with many talented speech pathologists and other medical professionals over the years who have shown great passion and dedication to helping others and providing the best possible care to their patients. I find this very inspirational.