CAHS Health Heroes set to shine at WA Health Excellence Awards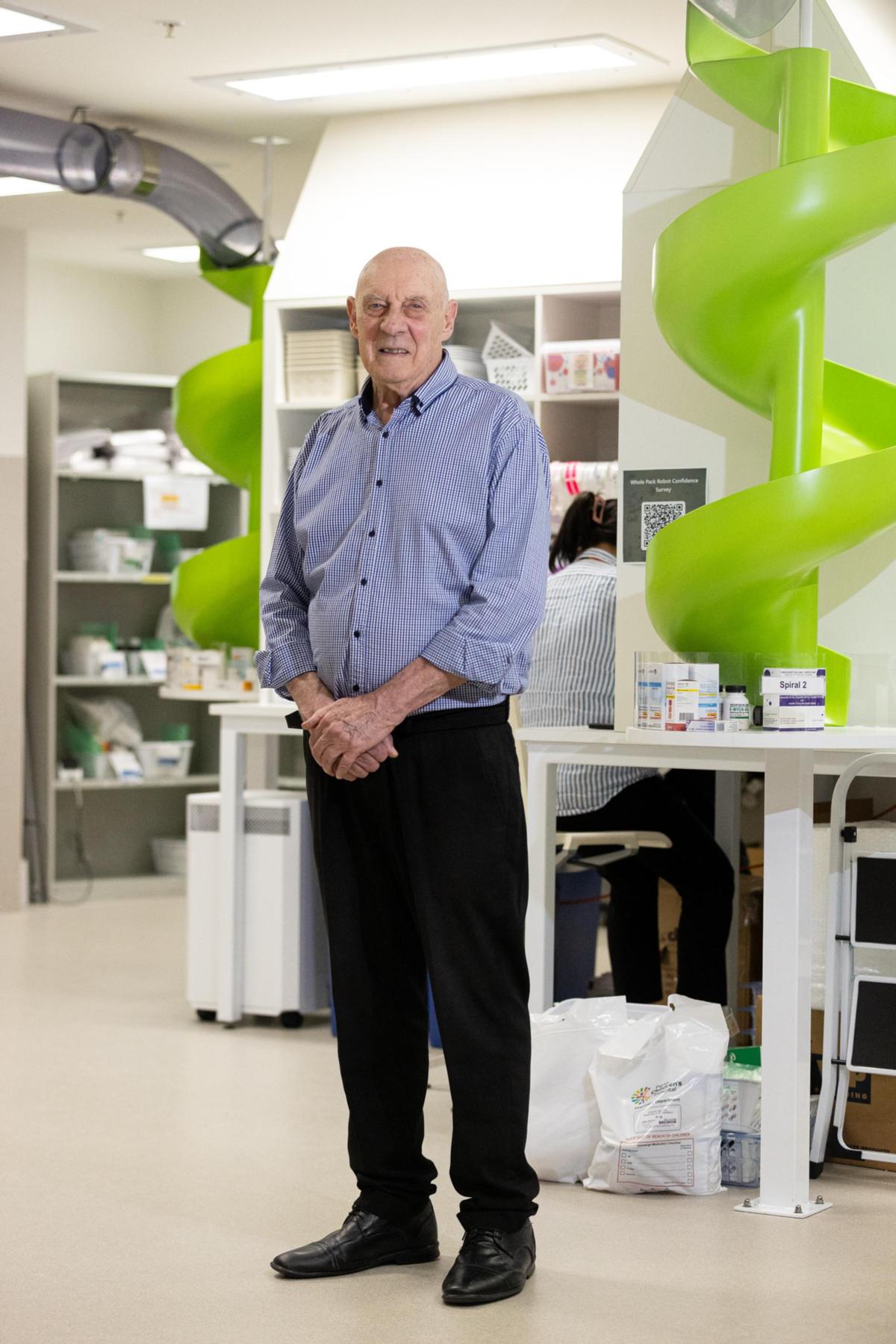 PCH senior pharmacist and 7News Health Hero finalist Allan Jones. Image courtesy The West Australian
Finalists in this year's
WA Health Excellence Awards
have been announced, recognising the outstanding contribution of 40 finalists across 10 categories.
The Child and Adolescent Health Service (CAHS) is delighted to have 9 finalists selected, including a clean sweep of nominees in this year's new category – the 7News Health Hero – which called for patients, colleagues and the community to nominate their healthcare champions.
Frontline health professionals received almost 100 nominations acknowledging the exceptional health care provided in WA.
The Health Hero finalists are:
Allan Jones – Perth Children's Hospital (PCH) long-standing senior pharmacist
Debbie Scott – CAHS Aboriginal health service child health nurse
Nicole O'Connor – PCH oncology nurse
Professor Gareth Baynam – PCH Rare Care Centre medical director
Other CAHS finalists include:
PCH Emergency Department neurodiversity care program, for Excellence in person-centred care
Health Navigators Pilot Program, for Excellence in person-centred care
Neuro-Kin initiative, for Excellence in workplace wellbeing and culture, in partnership with North Metropolitan Health Service and East Metropolitan Health Service
Better respiratory and airway treatment and health in cerebral palsy, for Excellence in research and innovation
Clinical research and implementation of innovative clinical practices to reduce mortality and morbidity in premature babies, for Excellence in research and innovation
Winners will be announced at an award ceremony on Thursday 7 December.