Spotlight on Neonatology: Dr Adam Heathcote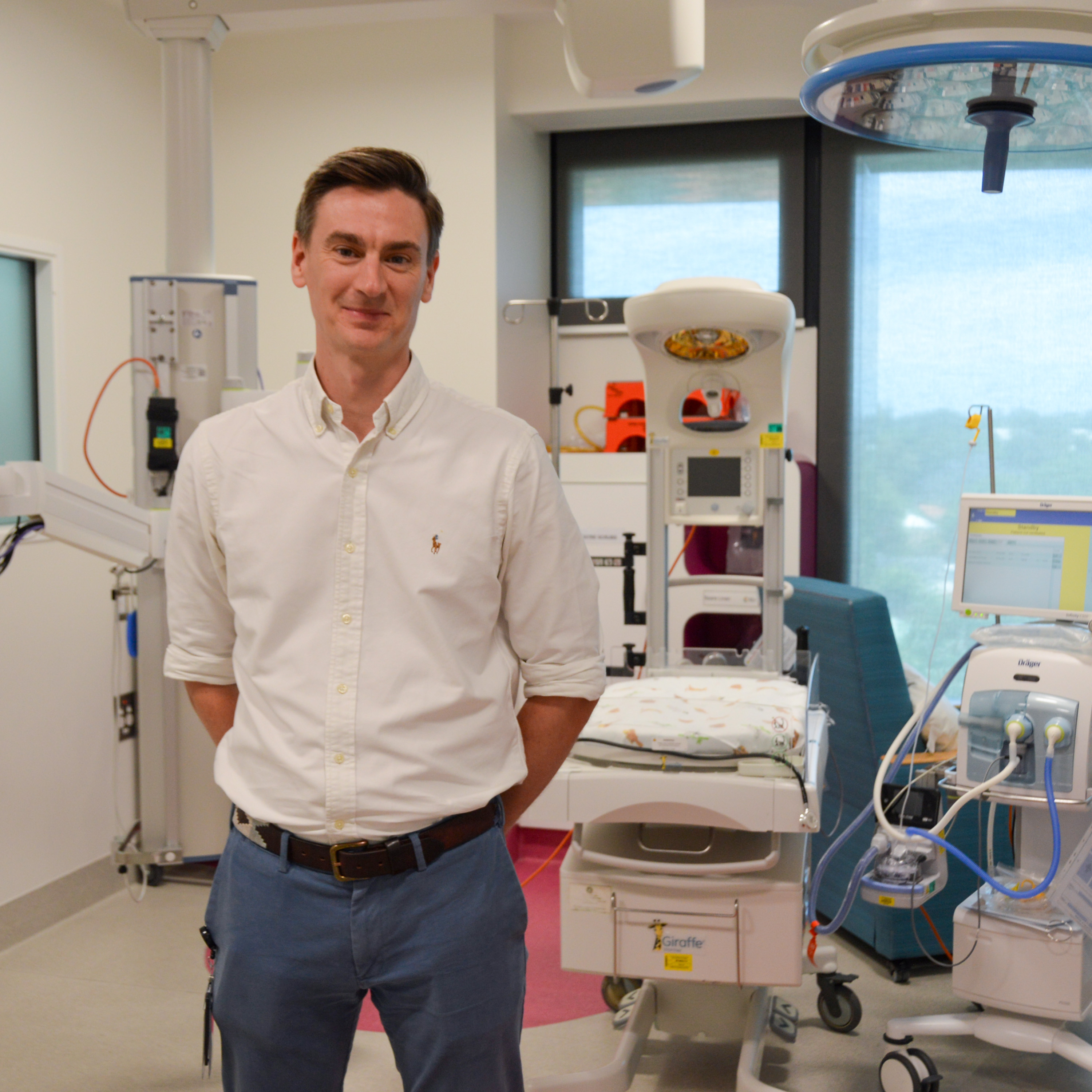 Dr Adam Heathcote, Senior Registrar, Neonatology
The Child and Adolescent Health Service (CAHS), has the largest perinatal unit in the southern hemisphere and is currently recruiting for several neonatology medical roles including registrars (trainees/junior training positions) and senior registrars (advanced trainees).
With consistently excellent survival rates and long-term outcomes for sick and preterm babies, CAHS Neonatology can provide incredible exposure and training opportunities across its services at Perth Children's Hospital (PCH), King Edward Memorial Hospital (KEMH) and the Newborn Emergency Transport Service (NETS).
CAHS is committed to excellence in education with a comprehensive learning program. CAHS also provides training for the Certificate of Clinician Performed Ultrasound including cardiac, head, lung and abdominal.
It was this chance to gain experience in a different health system offering such a diverse range of training opportunities that attracted Senior Registrar Dr Adam Heathcote to join CAHS, relocating from the UK with his family. We caught up with him to learn more about making the leap to practice neonatology in the sun, half a world away.
Tell us a bit about yourself
I'm from the UK and did all my paediatric and advanced neonatal training in the East of England.
I came to Perth after completing training back home and am currently working as a neonatal fellow rotating through King Edward Memorial Hospital, Perth Children's Hospital and NETS.
I've been working here for 7 months and really enjoying it.
What attracted you to the neonatology service at CAHS?
I was drawn by the idea of working in a different healthcare setting and seeing how neonatal care differs from back home.
Perth was appealing due to its weather and direct flights back to the UK.
What's the best thing about being part of the CAHS neonatology team?
The neonatal teams throughout all three sites (PCH, KEMH and NETS) are great. My colleagues have been incredibly friendly and welcoming from the start.
They have a wealth of knowledge and are keen to pass it on making it a very stimulating and educational post.
How has your time at CAHS supported your career goals?
One of the main advances in my own practice has been the use of bedside ultrasound. This is frequently used here in WA for echocardiography, lung ultrasound and vascular access.
I'm working towards a formal qualification via ASUM (Australasian Society of Ultrasound in Medicine) and have regular opportunity to practice these new skills across sites.
How did you find the experience of relocating to Perth?
Perth is a very liveable city. I relocated with my wife and two young girls (5 and 6 years old).
My wife easily found work as a nurse in a nearby hospital and both my girls have settled into the local primary school effortlessly.
We've been spending our days off together exploring the rest of the state, heading to the beach and discovering local wineries.
Relocating can be a stressful time but the team at CAHS helped a lot with ensuring my visa and medical registrations were in order to make the move.
What would you say to someone considering applying to join CAHS?
I'd highly recommend applying. Whether you stay for 1-year, a few years or maybe even longer.
The work-life balance is great, and the experience so far has been highly beneficial.
I'm without question a better neonatologist now than when I arrived.
Don't miss this opportunity to join our highly skilled Neonatology team, expand your professional skills and experience, and enjoy the amazing benefits of the Perth lifestyle.
There are also positions available for Neonatology Registrar Trainees.
Covering your relocation costs
We offer generous initiatives to support your move to Western Australia which includes travel exemptions and financial incentives for eligible applicants to cover flight and relocation costs as well as visa sponsorship.
Please see Child and Adolescent Health Service | CAHS - International applicants
Our FAQ page including eligibility requirements, is available here.